Finishing the season with a 12-6-1 record was a team accomplishment for the Falcons, but individuals were also honored by the Missouri Community College Athletic Conference and NJCAA Region 16.  Leading the way for the Falcons was Magnus Andersen, team captain, who finished the season with 10 goals and 13 assists. Andersen was named 1st Team All-Region and ranked as the #3 player in the region by the coaches. He was also named 2nd Team All-Conference.
Ralph Joseph, lead the team in scoring with 16 goals and 5 assists. As an impact goal scorer, Ralph scored three game winners with an incredible strike in overtime to beat Illinois Central who will be heading to the NJCAA National Tournament. Joseph was named 1st Team All-Region 16 and 2nd Team All-Conference in the MCCAC.
Team captain and defender, Zach Druhe, was the beneficiary of multiple assists from Magnus Andersen as he scored 7 goals and had 5 assists from the center back position for the Falcons. Druhe was named 1st Team All MCCAC and 2nd Team NJCAA Region 16. Freshman Lewis Brass was named 2nd Team All-Region as well for his performance in the nets for the Falcons. As a starter he led the team to an 8-3-1 record with three solo and one combined shutouts. His goals against average was an impressive 1.15.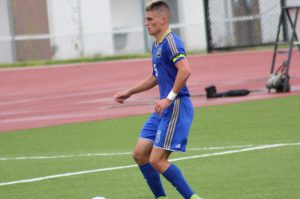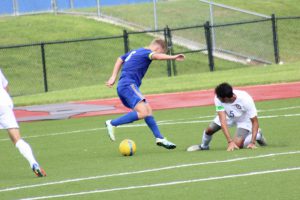 Zach Druhe, ECC Sophomore Defender           Magnus Andersen, ECC Sophomore Midfielder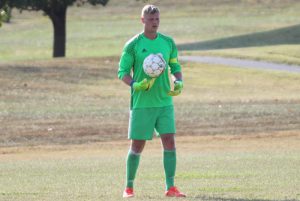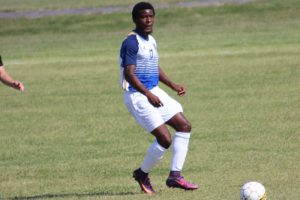 Lewis Brass, ECC Freshman Goalkeeper          Ralph Joseph, ECC Freshman Striker