The end of a season marks the time for honors for a select flock of Falcons. The ECC men's soccer season ended with a 1-0 loss to Crowder College in the Region 16 Tournament, but the Falcons still finished with a winning record of 10-6. The 2018 winning season marks the eighteenth .500 or better season record for the Falcons in the last twenty years. Only one year did the Falcons struggle since 1999 to reach the .500 mark and that was in 2009 when the team didn't play a home game due to field reconstruction.
At the culmination of the season, conference and region honors are bestowed upon the top performers of the squad as nominated by their coach and voted upon by the other member institution's coaches. On the conference side, the Falcons didn't fare well and only landed one first team and one second team selection.
Joel Konteh, sophomore captain, finished the season with 9 goals and 6 assists and was named a 1st Team All Missouri Community College Athletic Conference selection. Konteh's career goals of 12 rank him #20 in all-time scoring in ECC soccer history. He is tied for #16 in career assists with 10.
The Falcons landed one on the second team all-conference selection, Gary Dunne, freshman defender who ended the season with 3 goals and 1 assist.
The NJCAA Region 16 All-Region team was a little brighter as Joel Konteh made 1st Team and three other Falcons made it to the 2nd Team. Dunne along with fellow freshmen, Arman Kovac and Leonard Sowa were the 2nd Team All-Region picks. Kovac finished the season with 8 goals and 6 assists, Sowa tallied 4 goals and 9 assists. Sowa's nine assists rank him tied for #14 for assists in a single season. Both Kovac and Sowa were catalysts in the attacking third of the field for the Falcons. Most of the goals scored on the season occurred through the freshman duo either finding the back of the net or setting up their teammates.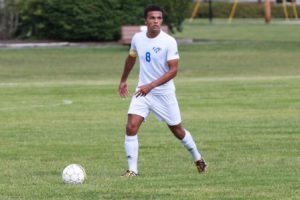 Joel Konteh (Sophomore) 1st Team All-MCCAC &
NJCAA Region 16 1st Team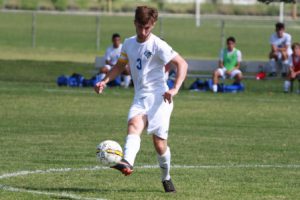 Gary Dunne (Freshman) 2nd Team All-MCCAC &
NJCAA Region 16 2nd Team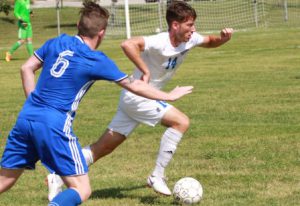 Leonard Sowa (Freshman) NJCAA Region 16 2nd Team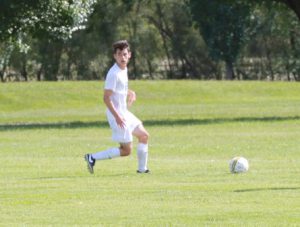 Arman Kovac (Freshman) NJCAA Region 16 2nd Team