East Central College Soccer sophomore teammates Magnus Andersen and Zachary Druhe have signed to play with the University of Missouri-St. Louis for the 2018 season. The dynamic duo has become good friends and feel their combined success on the pitch during their tenure at East Central College will transfer well to the NCAA DII level.
Coming off a 5-8-3 record, the Tritons are looking to restock talent for their tough competition in the Great Lakes Valley Conference. The GLVC is known for producing nationally ranked teams each year. Former ECC teammate of Andersen and Druhe, Umoh Ufot landed on the other side of the state at Rockhurst University, a GLVC opponent of UM-St. Louis, which made it to the NCAA DII Final Four. The two teams will square off next fall with three former Falcons facing each other in a reunion match per se.
Andersen finished his career ranked second all-time on the ECC career assist charts. A big part of his game has been seeing the entire field and knowing how to break down opposing defenses with precision passing. Andersen was named NJCAA 3rd Team All-American as well as 1st Team All-Region. Druhe completed a solid sophomore season anchoring the defense for the Falcons with 5 goals and 7 assists. Druhe was named 1st Team All-Conference and was the beneficiary of four assists from Andersen corner kicks.
Both players are ready for the challenge at the next level both academically and athletically. It will be a big jump playing at the DII level in the toughest conference in the country, but both Andersen and Druhe are willing to put in the work to be successful.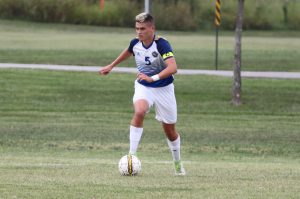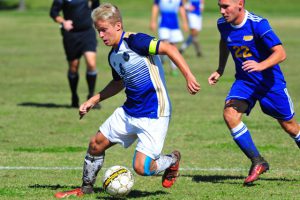 Zach Druhe                                                                                        Magnus Andersen