Three student athletes among the fledgling flock of freshmen Falcons were named 1st Team All-Region for the 2022 season as East Central College reinstated the team in NJCAA Region 16 DII baseball.  Seth Shannon, Luciano Terilli and Hudson Stark brought home hardware along with the team winning the Region 16 DII Championship plaque. These three freshmen were some of the team leaders at the plate and defensively. Shannon led the Falcons with .709 slugging percentage, 9 home runs, 11 doubles and he ended up with a .340 batting average on the season. Terilli led the team in total hits with 49, 9 doubles, 2 triples, 1 home run and a .333 batting average. Stark had a good freshman season on the mound for the Falcons going 4-3 with 50 innings pitched.
Tyson Dent was named to the 2nd Team as he finished with a .328 batting and 41 hits, 10 doubles and 3 homers.
Shannon and Terilli were both named 2nd Team All-Conference for the Falcons who faced tough competition throughout the regular season in the Missouri Community College Athletic Conference. ECC will be returning these players along with a core nucleus to build upon their first year of reinstated baseball.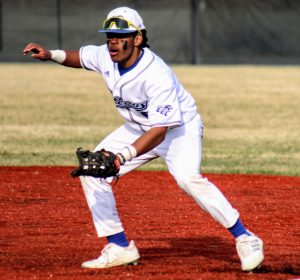 Tyson Dent, 2nd Team All-Region       
Luciano Terilli, 1st Team All-Region/2nd Team All-Conference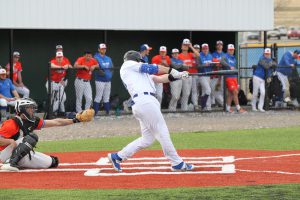 Seth Shannon, 1st Team All-Region/2nd Team All-Conference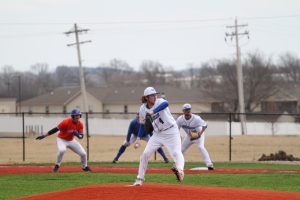 Hudson Stark, 1st Team All-Region