The 2018 college soccer season is reaching the midway point and the East Central College alumni are continuing their academic and playing careers at their respective four year universities across the United States. The past few years have been successful in the classroom and on the pitch for the Falcons which has paid dividends for ECC alumni at the four-year level.
Jacob Moore (ECC NJCAA All-American 2016) has three goals for Oakland University, including the game winner against Marshall University and a goal against Michigan State. Playing for Rockhurst University, senior striker Umoh Ufot came off the injured reserve list to score a game winner against two of his former teammates at the University of Missouri- St. Louis. UM- St. Louis juniors, Magnus Andersen (NJCAA All-American 2017) and Zach Druhe connected as Druhe provided an assist to Andersen for the game winner against William Jewell College.
Also, on the goal scoring band wagon is Lindenwood University junior Andrei Ciot who just netted his first goal for the Lions. Darren Hamilton (ECC NJCAA All-American 2015) has started all but one game for the University of California-Irvine in their top level schedule. Hamilton was able to face UCLA in an early season match-up.
Other players getting playing time at their four year schools this year include Nick Tosovsky-Heinemeier at NJCAA DII #10 Limestone College and Connor Bandre at Westminster College.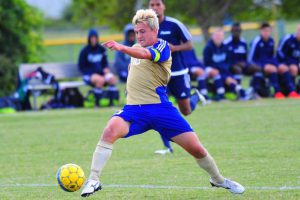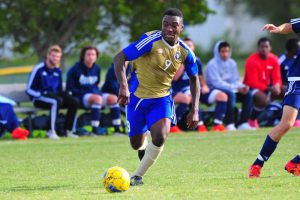 Jacob Moore, Oakland University                                     Umoh Ufot, Rockhurst University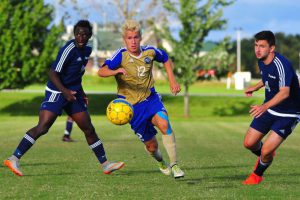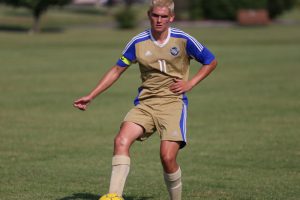 Magnus Andersen, UM-St. Louis                                                    Zach Druhe, UM-St. Louis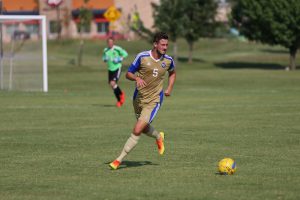 Andrei Ciot, Lindenwood University                                          Darren Hamilton, UC Irvine