The ECC Volleyball Falcons brought home their fair share of hardware at the conclusion of the 2019 post season. Sophomores Jessica Kelly and Janice Steacy along with freshmen Symantha Fredrick and Kaley Roper will all named to the NJCAA Region 16 1st Team.
On the defensive side of the court, Roper led the team with 797 digs which ranked #7 in NJCAA DII Volleyball and #4 all time for digs in single season for ECC. It was a big year on the offensive side for Symantha Fredrick who collected 354 kills for the Falcons which ranks #11 for a kills in a single season in the ECC record books. Janice Steacy total of 477 sets along with her freshman season rank her #5 all-time with 1177 assists for a career. Jessica Kelly led the team in blocks with 24 solo blocks and coupled with a stellar freshman season she totaled 162 solo and combined for #9 all time in the record books.
The Missouri Community College Athletic Conference recognized Symantha Fredrick as a 1st team all-conference selection. Kaley Roper and Jessica Kelly were named to the second team to round out the 2019 honors.
A nucleus of returning freshmen will build a solid foundation for 2019. Hopes of making a mark in the record books is already in sight for some, but a successful season weighs on the minds of many for next year.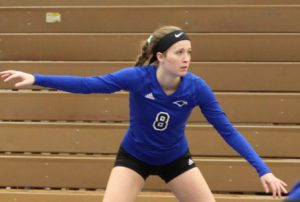 Symantha Fredrick, Freshman 1st Team All-Region & 1st Team All-Conference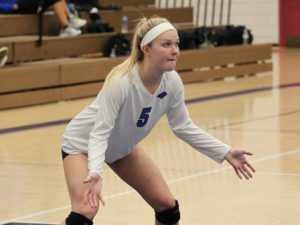 Jessica Kelly, Sophomore, 1st Team All-Region & 2nd Team All-Conference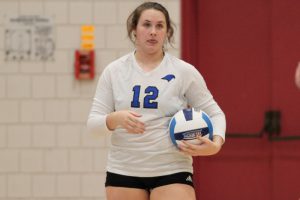 Janice Steacy, Sophomore, 1st Team All-Region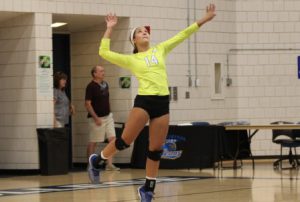 Kaley Roper, Freshman, 1st Team All-Region & 2nd Team All-Conference