The Falcons ended their season in the NJCAA District O/ Region 16 DII Tournament as they fell to the Northeastern Oklahoma A&M Norse in four sets by scores of 10-25, 14-25, 25-17 and 22-25. As the season ended East Central College was named Region 16 Runners-Up and four players received honors.
Three sophomores were named 1st Team All-Region 16 selections: McKenzie Struckhoff, Cameron Hackmann and Grace Goedde. All three contributed to team success throughout the season. McKenzie Struckhoff was ranked as the number 2 player in the region for her offensive numbers as she led the Falcons in kills. Cameron Hackmann was a 2nd Team All-Region her freshman year and improved in statistical categories this fall. Grace Goedde was a dominating defensive presence as a libero/ defensive specialist leading the team in digs.
Freshman Jessica Kelly was named 2nd Team All-Region. A big edition to the offensive fire power this year, Jessica looks to be a leader next fall for the Falcons.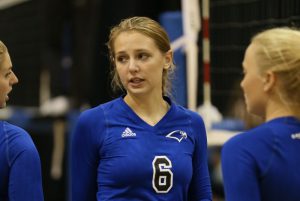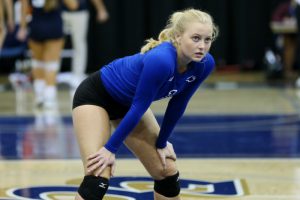 Sophomore Cameron Hackmann                                          Sophomore Grace Goedde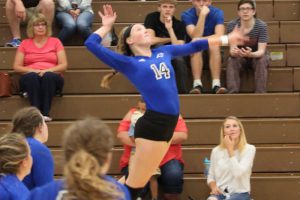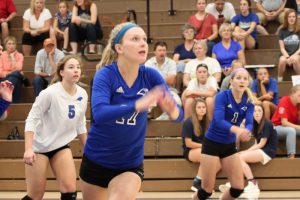 Sophomore McKenzie Struckhoff                                          Freshman Jessica Kelly