ECC Softball, now 18-17 on the season, split a double header with NJCAA Region 16 rival Mineral Area College for the last home games of the regular season. The Falcons were not finding their way in the first game, as Mineral Area was able to turn base runners into runs scored winning 8-3.  ECC only had a few hits highlighted by a Morgan Green home run in the first contest.
The second game went more the way of the Falcons as Coach Wallach's team found their bats and sent four shots over the fence winning 7-4. Aubree Eaton, Mya Hillermann, Emma Weston, and Addie Konkel all homered in the game to capture the contest. Morgan Green went the distance from the circle and got the win for ECC.
A big part of trying to finish the regular season has been challenging with the amount of rainouts the team has faced over the past two weeks. As the Falcons prepare for this weekend's region tournament, rain will yet again have to be dodged. ECC will match up first again Mineral Area in Park Hills, MO as the #2 vs. #3 seed game winner will then face St. Louis Community College. The tournament will be double elimination tournament ending with region champion heading on to the districts to face the NJCAA Region 24 runner-up with a chance to earn a birth in the NJCAA DII Softball National Tournament.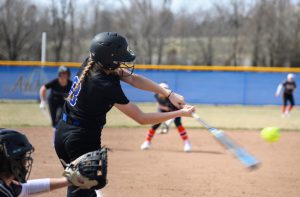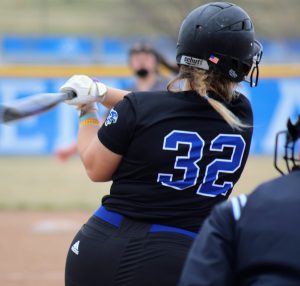 Mya Hillermann                                                                     Addie Konkel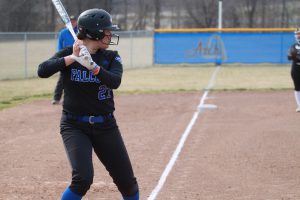 Emma Weston                                                                          Morgan Green