The Falcons (18-19) were able to find their bats and take two games over the North Arkansas College Pioneers wining 4-1 and 9-3. The first game was highlighted with defense as Shane Kearbey had some electric stuff striking out seven batters and going the distance in the seven inning game. Kearbey only allowed 5 hits and 1 earned run in the contest.
The offense was provided by home runs from DeVon Jennings and Trey Orman. Jennings had two runs batted in on the day to lead the Falcons. Mario Columbo had two hits along with a run scored. Andy Hueste drove in the other run as the Falcons cruised to victory 4-1.
The second win by a score of 9-3, had Cameron Leach knocking in 3 runs on two hits. In the seventh inning, Nathan Turner and Leach sent home run shots over the outfield fence. A big day at the plate for the Falcons had Sam Sisk, Seth Shannon and Trey Orman collecting RBI. Turner and Sisk both had two RBI following Leach's lead.
A combination of pitchers came in to complete the game. Billy Underwood started the game. Hayden Steelman, Levi Betts and Trey Orman came into the game to finish it off.
HOME RUN HITTERS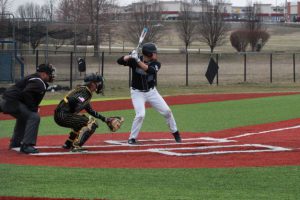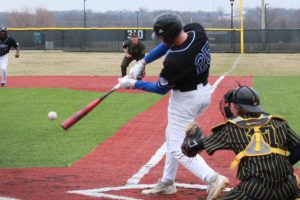 Trey Orman                                                                   Nate Turner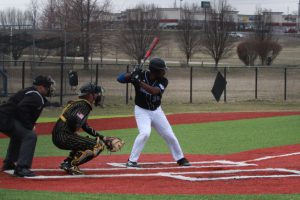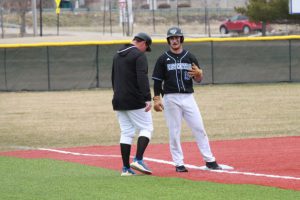 DeVon Jennings                                                            Cameron Leach