A pair of ECC Softball Falcon sophomores are landing on a new perch next year as Mallory Feldewerth and Katie Gaus signed with William Woods University to finish their undergraduate degrees and softball playing careers in Fulton, MO.
William Woods University Coach Tracy Gastineau has landed a dynamic duo of excellent softball players and equally good students. Both Feldewerth and Gaus were named to the NJCAA Region 16 All-Region 1st team their freshman season.  Conference honors were bestowed on the duo as well with Feldewerth making Missouri Community College Athletic Conference 1st team honors and Gaus 2nd team honors.
In addition to top athletic honors, both were selected NJCAA Academic All-Americans with their stellar grade point averages.
The two players were some of the offensive standouts leading the team in batting. Feldewerth batted .394 with 26 RBI and Gaus batted .381 with 19 RBI. As their season starts this spring, they hope to put an exclamation point on their NJCAA softball career leading the Falcons back to their winning ways.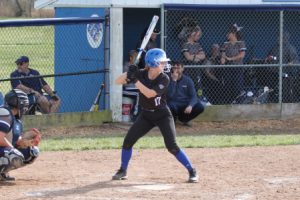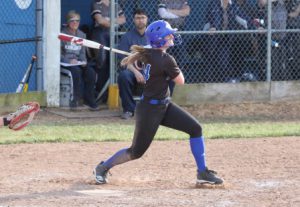 Mallory Feldewerth, Sophomore SS                     Katie Gaus, Sophomore 2B