High Honors for Top Men's Soccer Falcons
The East Central College Falcons finished the season 8-4 and ended up ranked #16 in the final NJCAA DII Men's Soccer poll. Despite a postponed and shortened season, excitement was proven by hard work and determination by some of the top players on the team. Several Falcons were recognized with high-level postseason honors.
Joseph McInnes, was named to the NJCAA DII Men's Soccer All-American 2nd Team for the 2020-21 season.  A native of Airdrie, Scotland, McInnes led the Falcons in scoring with 10 goals and 5 assists. His offensive output and tenacity in attacking the opposition's goal helped garner the honors with support from a skilled cast of teammates.
 Joe McInnes
https://www.njcaa.org/sports/msoc/2020-21/div2/all-americans/index
Diego Navia, a sophomore transfer from Lincoln College hailing from Guayaquil, Ecuador, was named to the United Soccer Coaches, Scholar All-American team. Along with fellow sophomore teammate Guy Baskerville from London, England both Navia and Baskerville were recognized as a United Soccer Coaches Distinction Award Players for Junior College in 2020-21. Both Navia and Baskerville will be transferring to NAIA #3 ranked Columbia College in Columbia, MO this fall.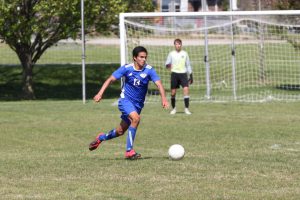 Diego Navia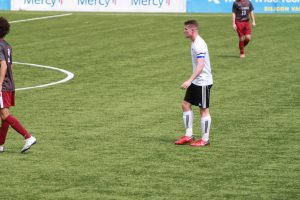 Guy Baskerville
https://united-wp-uploads.s3.amazonaws.com/AWARDS%20-%202020-21%20Junior%20College%20Men%20Player%20of%20Distinction%20Award.pdf
https://united-wp-uploads.s3.amazonaws.com/AWARDS%20-%20SAA%202020-21%20Juco%20Men.pdf