A tough, regular season schedule had the ECC Falcons at .500 and garnering honors for individual performances at the NJCAA Region 16 DII level of play. Leading the pack was ECC Falcon, Shane Kearbey, LHP being named the Region Player of the Year by the coaches' vote. Kearbey had a fantastic regular season going 5-1, pitching 61.1 innings and striking out 68 batters with a 2.39 ERA.
Rounding out the first team all-region selections for the Falcons were two outfielders, Luciano Terilli, and Trey Orman. Terilli gave opposing batters nightmares with his good glove patrolling center field making spectacular plays. His at the plate and defensive approach to the game made him an all-around player.  Orman had his best season in college leading the Falcons in doubles with 12 and hit 4 home runs driving in 24 runs on the year.
The NJCAA Region 16 DII All-Defense team included Terilli along with Cameron Leach and Andy Hueste. Leach was a formidable outfielder with his glove and led the team with 22 stolen bases. Hueste was injured early in the season but found his glove and bat heating up at the end of the season with 24 hits and some great plays from 2nd base and shortstop positions.
The ECC selections to second team all-region were Seth Shannon (.341 batting average), DeVon Jennings (5 home runs), Mario Colombo (.316 batting average) , Will DesHotels (2-2, 44 strikeouts), Billy Underwood (2.69 ERA), and Hayden Steelman. All six were starters and contributed to the team's success throughout the season at the plate and from the mound.
Shane Kearbey, Region 16 DII Player of the Year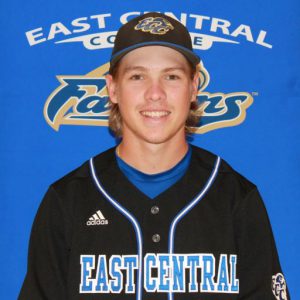 Luciano Terilli, 1st Team All-Region and All-Defensive Team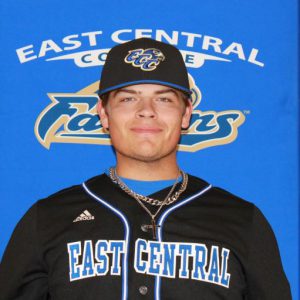 Trey Orman, 1st Team All-Region