A thriller in overtime wasn't what ECC Coach Martin Clayes was hoping for in a match up against Mineral Area College, but that is how the game shaped up as ECC ended up with a 1-0 overtime victory. The Falcons were on top of the Cardinals throughout most of the match hitting the post and crossbar early in the first half. ECC controlled most of the possession but lacked the finishing touch in front of the net.
A late second half barrage of chances and shots had the MAC goalkeeper making some big saves. ECC had four corner kicks right at the end of the match that just couldn't quite connect with the attacking players. Strange bounces and ricocheting shots couldn't find their way through traffic. At full time, the Falcons were still 0-0 with the Cardinals.
It took approximately 70 seconds into overtime to end the match with a curling, shot by Scott Peggie past the MAC goalkeeper as the Falcons were able walk off the pitch in celebration.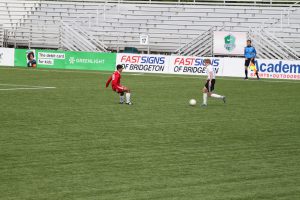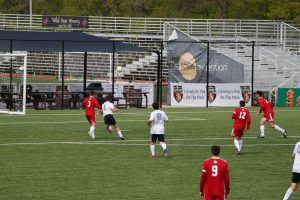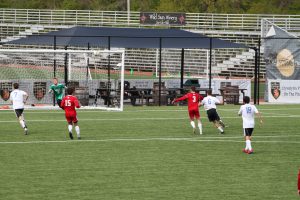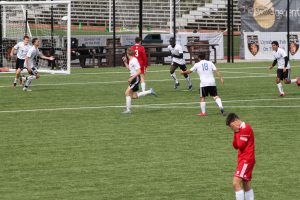 Scott Peggie Overtime Goal Photo Progression