The ECC Softball Falcons ended the season 19-19 and collected honors across two categories recognizing individual player performances. Coach Wallach's team had a core nucleus of players that competed hard throughout the season and were rewarded for their hard work.
Morgan Green (P, 1B) led the way for the Falcons being named 1st Team All- Region and 1st Team All-Conference. Her performance at the plate was the best on the team in a number of categories. Green batted . 417 with 50 hits, 14 doubles, 5 home runs and 37 RBI for the 2022 season. She also pitched for the Falcons recording a 9-10 record with 76 strikeouts.
Nicole Truitt (OF) had a good season at the plate as well, being named 1st team All-Region and 2nd Team All-Conference. Truitt batted . 402 with 49 hits, 14 doubles 2 triples, 4 home runs and 20 RBI.
Two other Falcon teammates had impressive numbers and were named 1st Team All-Region as well. Mya Hillermann (OF) and Taylor Hanger ( P, 1B ) made the 1st Team All-Region. Hillerman hit .329 with 38 hits, 7 doubles, 2 triples and 5 home runs.  Hanger was one of the two primary pitchers for the Falcons. Hanger ended the season with 10-9 record with 66 strikeouts.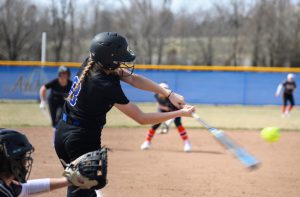 Mya Hillermann, 1st Team All-Region                                                         Morgan Green, 1st Team All-Region & 1st Team All-Conf.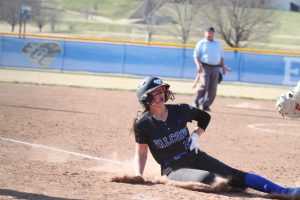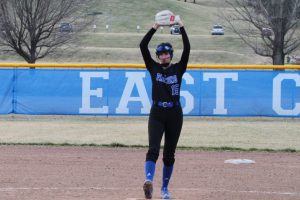 Nicole Truitt, 1st Team All-Region/ 2nd Team All-Conf.                            Taylor Hanger, 1st Team All-Region