A big win in the NJCAA Region 16 DII Volleyball Championship had the Falcons (13-6) bringing home team hardware as well as individual honors. Directly after winning the championship, honors were awarded to individual players in the tournament. The Falcons took home the most honors with six and had smiles beaming ear to ear under their masks.
Three Falcons were named to the NJCAA Region 16 All-Region 1st team: Trinity Clark, Freshman, Libero; Grace Struttmann, Sophomore, Outside Hitter and Leinata Leakehe, Freshman, Outside Hitter.
Another trio of Falcons were honored as NJCAA Region 16 All-Region second team performers: Allison Tonioli, Sophomore, Outside Hitter, Alyce Koch, Freshman, Middle Blocker, and Maranntha Hollimann, Freshman, Setter.
Coach Lisa Mathes-Peters was extremely proud of her team as they were able to improve throughout the season. The championship match-up with MCCKC was tightly contested throughout the season. MCCKC took the first match in Kansas City 3-1 and then in the same week ECC knocked off MCKCC in an extremely close five set match going down to the wire with the tie breaking set going to 15-13. Then the Falcons took MCC in three sets to win the championship and needed ever ounce of effort as they just barely won each of the three games by a small margin.
NJCAA Region 16 1st Team All-Region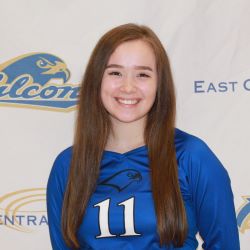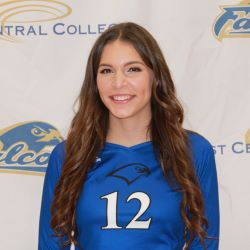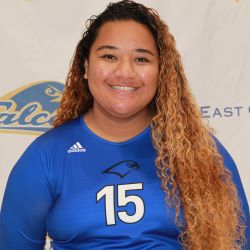 Trinity Clark                                               Grace Struttmann                                    Leinata Leakehe
NJCAA Region 16 2nd Team All-Region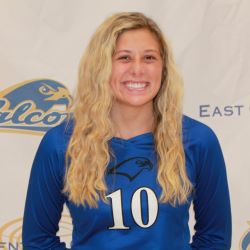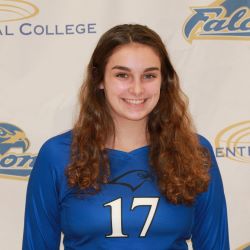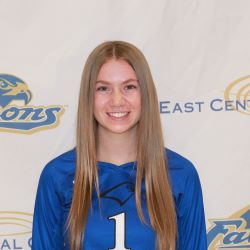 Allison Tonioli                                              Alyce Koch                                                Maranntha Hollimann